Our commitment to customers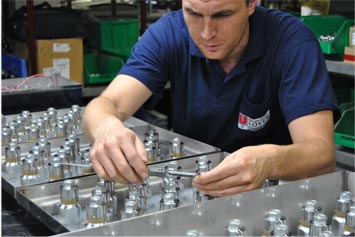 UltraTecno is one of the leading European manufacturers in the design and development of ultrasonic cleaning equipment.  We are responsible for the supply and provision of cleaning and de-greasing services to the industry all over Europe and around the world. In addition, we are also proud to our 45 years of experience in the design and construction of our equipment, as well as to be a benchmark in the market thanks to the quality of our best ultrasonic machines for cleaning.
Since the moment of our establishment, our commitment to the quality of our products and services has been the basic pillar of our management system.  We continue to maintain this commitment every day.
UltraTecno machines are unique in their design and construction, and have been developed for superior performance and long life.  We manufacture our own ultrasonic parts, and we also assemble newly designed customized equipment, providing high-quality complete facilities for industrial cleaning applications, for on and off-line cleaning solutions.  We offer all of these services to provide our clients the results they need.
ISO 9001 Quality System
Our Quality Management System is certified to ISO 9001 quality standard, audited annually by Bureau Veritas.  As a result, each professional ultrasonic cleaner machine manufactured in our facilities relies on a guaranteed superior quality.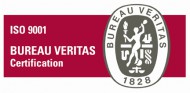 We have our own complete design and production system at your disposal since we consider it is the best way to guarantee the best quality of our machines.  Thus, our quality commitment is based on the ability to fully control the entire production process without outsourcing critical activities.
Specifically, our integrated process covers the following areas:
Design Engineering for 3E CAD Software

Stainless Steel Welding Workshop

Quality Control

Electric Boards Assembly and PLC Programming

Proprietary Technical Assistance

Laboratory and UltraTecno Cleaning Products Range