Revive your barrel room
The barrel room of a cellar devaluates every year as a result of the accumulation of tartrates which reduces the useful life of the barrels.  In addition, thousands of barrels and large amounts of red wine are infected with Brettanomyces every year, a single-cell fungus resistant to ethanol. Although in small quantities it gives a lot of character to some wines, it can also cause significant losses when its concentration increases. 
The high power ultrasound (HPU) is an innovative alternative helping you to regenerate and disinfect your barrel room without damaging them and respecting their integrity.  Our ultrasound barrel cleaning machine is the perfect system for cleaning oak barrels.  Its effectiveness has been proven by scientific studies performed between 2008 and 2010 in Australia, New Zealand, and California, obtaining important international recognition.
Wine barrel washing with ultrasound technology does not need any additives or chemical substances.  We will only use water.  Therefore, the purity of your wines will be preserved.
No additives or chemical substances, only water and low-energy consumption.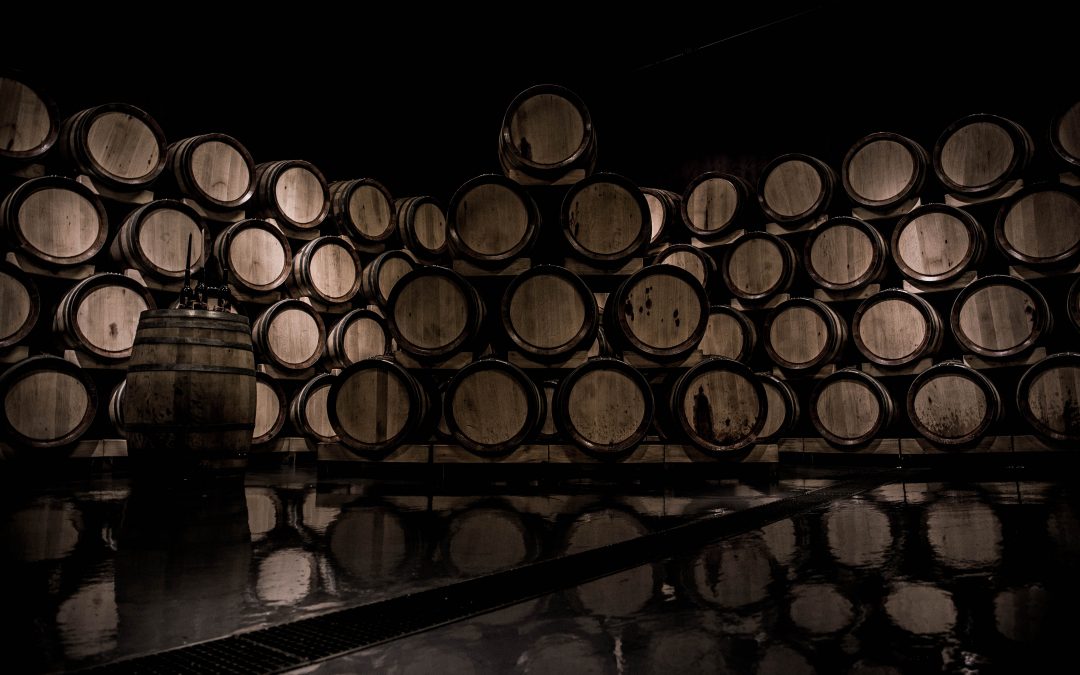 ¿HOW DO WE CLEAN WINE BARRELS?
For UltraTecno, client satisfaction is one of our most important objectives.  In fact, one of the preferred mottos of our founder, Mr. Lopez Verdeguer, is that it is better to lose money than our clients trust.  For this reason, we have developed a very simple, quick as well as effective and satisfactory wine barrel cleaning process, capable to offer our clients results above their expectations. 
To clean wine barrels, our team will visit you and will proceed with these three simple steps:
The barrel is filled with previously heated water to help the cavitation process.

The sonotrode is inserted inside the barrel, vibrating it. The length of the process depends on the age, size, condition and wine content of the barrel. It varies from 5 to 13 min.

The barrel is emptied and cleaned with high-pressure water to remove all the residues of tartrate and dead cells of Brettanomyces. 
The 3 advantages of ultrasonic cleaning
Our wine barrel cleaning equipment uses high-power ultrasound technologies, providing 3 main benefits compared to conventional technologies.
Even from 2 to 4 mm under the surface of one-to-three year old oak staves.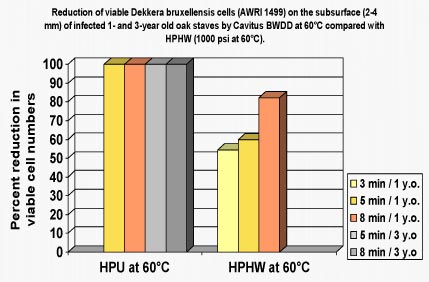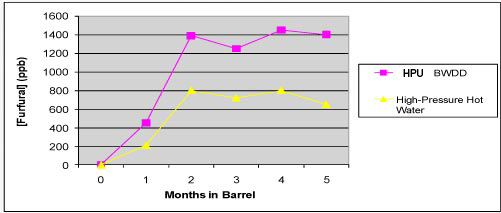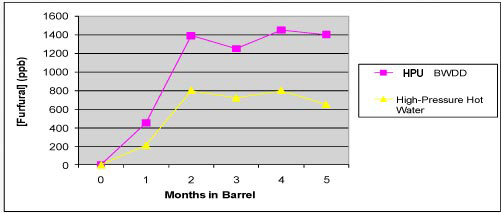 7 of 10 aromatic compounds are located in the toasted layer, eroded or destroyed with hot-water pressure, scraping or sandblast cleaning methods.  Nevertheless, High-Power Ultrasound Technology preserves the toasted of the barrel, and so the wine contained in the barrels treated with HPU technology has better organoleptic properties than other wines aged in barrels treated with conventional systems.