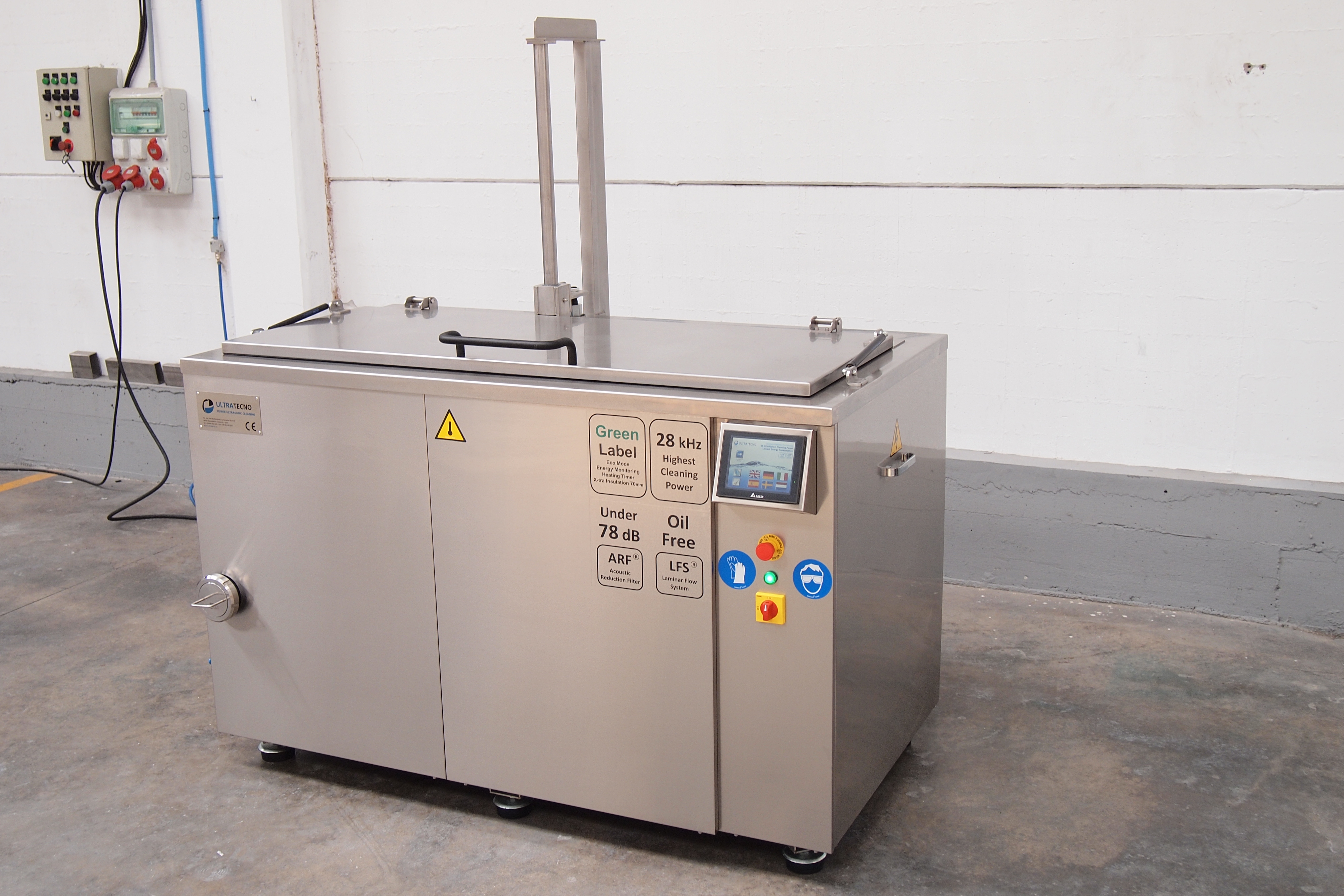 At UltraTecno we wish to offer you our innovative range of digital ultrasonic cleaning systems as well as synchronized systems.
An ultrasonic digital cleaning system allows the elimination of dirt, grease or oil from any type of part or tool, even the most intricate or difficult to clean.  Additionally, and unlike the traditional industrial cleaning methods, a digital ultrasonic cleaner will tune-up your components, guaranteeing their optimal performance.
Thanks to your cavitation cleaning system as well as the possibility to select among a diversity of programs, the ultrasonic digital cleaning systems are perfect for every type of tools and material of shipping, aeronautics, railway and food industry.
UltraTecno cleaning systems have different capabilities, in order to adapt to the needs of all our clients by offering them the appropriate product.  Thanks to its stainless steel manufacturing process and its triple insulation layer, our digital ultrasonic cleaning machines, using digital ultrasonic cleaner, do not only reduce noises but also release the heat outside using it and thus reducing energy consumption.  This obviously helps you save money in your utility bill.
Furthermore, our systems are easy to use and program and do not need the supervision from an operator.  You only need to select the program, place the components you desire to clean in the stainless steel barrels and submerge them.  At the end of this process, an elutriation tank will allow you to easily dissolve all the dirt eliminated.
Don't hesitate any longer and contact our professional team.  If you have any doubts or wish more information about our digital ultrasounds cleaning equipment, they will answer your issues providing you with the best advisory services adapted to your needs.