LARGE ULTRASONIC CLEANING TANK FOR HEAVY DUTY CLEANING
CCM ultrasonic cleaning equipment was specially designed to eliminate heavy contaminants on large industrial parts with the length up to 9m and with the maximum diameter up to 1,5m.
Main equipment characteristics:
Specially designed for heavy duty applications as heat exchanger cleaning in refineries, power plants and industrial centers.
Powerful low frequency ultrasonic cleaning technology to remove hydrocarbons, scale and other resistant process foulants.
Transportable unit with standardized external dimensions for overseas shipment. Build-in the 40 feet container with easy set up at customer´s place.
Adapted for exterior use. Ultrasonic tank with special construction in stainless steel AISI316L with IP65 protection grade to operate outdoors at customer's site
Autonomous. Ultrasonic tank can work in remote areas thanks to optional cogeneration equipment.
Available in various standard sizes, but also in custom construction for special applications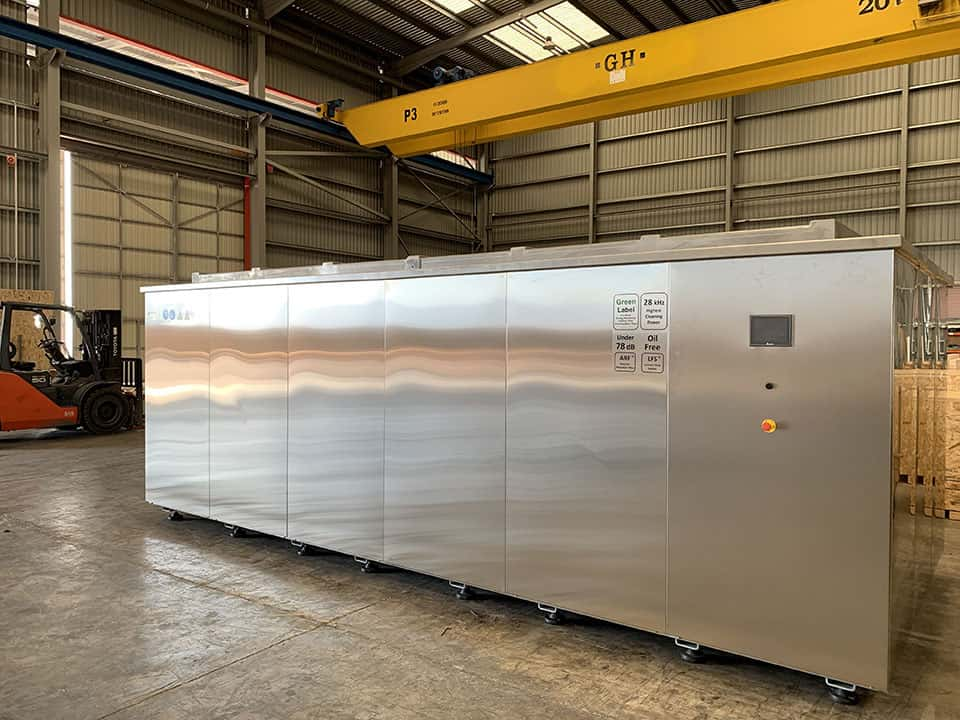 INTERNAL DIMENSION
(m)
ULTRASONIC POWER
(kW)
HEATING POWER
(kW)
CCM-15000

4 X 1,9 X 1,9

48

108

CCM-25000

7 X 1,9 X 1,9

78

189

CCM-35000

10 X 1.9 X 1.9

108

270
If you are interested in detailed technical information and information about ultrasonic heat exchanger cleaning do not hesitate to contact us.