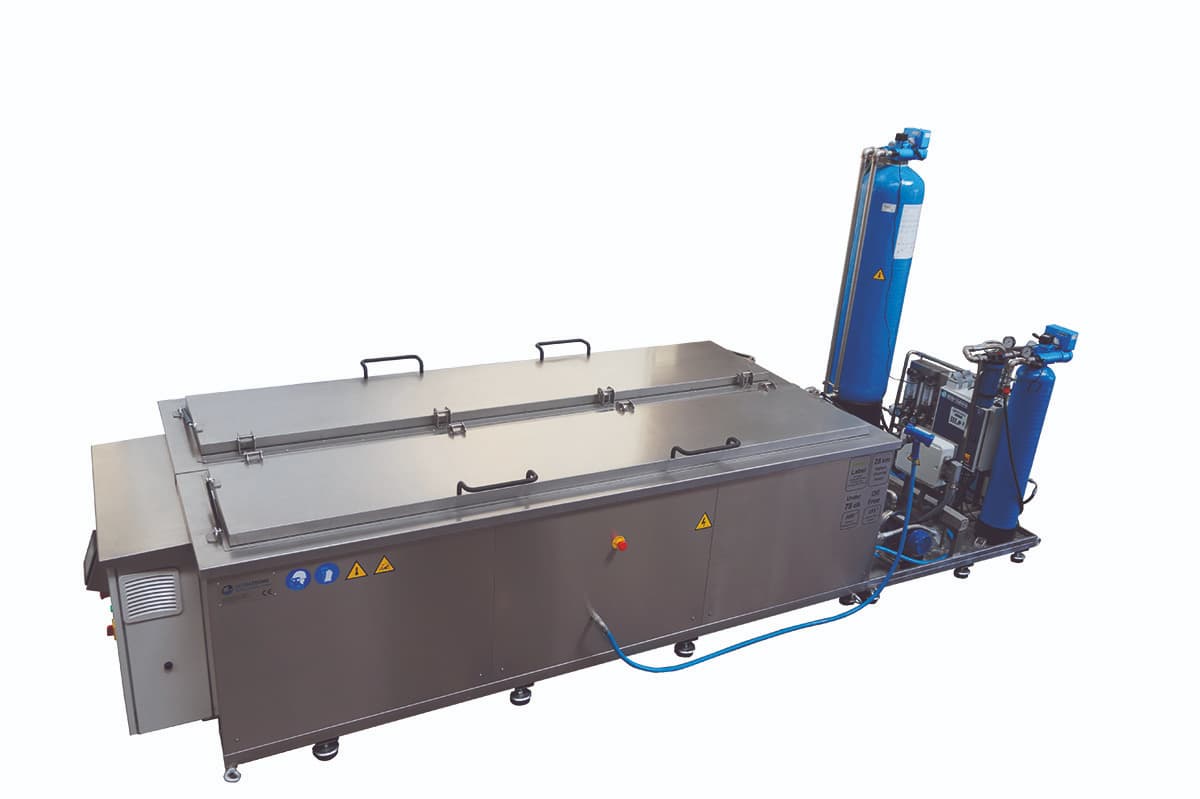 PRINTING ROLLERS AND ANILOX CYLINDERS
This equipment is specially designed for cleaning of printing rolls, gravure cylinders and anilox rolls.
Benefits of cleaning with Ultratecno:
Less ink consumption.
Eliminates high labour costs.
Increases the factories productivity and accelerates the replacing of cylinders and other tools.
Avoids the use of highly corrosive chemical products for cleaning.
Empties completely the cylinder cell in order to fully recover its capacity, although with old cylinders or completely clogged cells.
Does not cause tensions nor thermal expansions such as laser technology.
Does not erode the cells such as projection technologies.
Attainment of homogenous cleaning process, not easily performed by an operator or any other type of cleaning.
1.ULTRASONIC CLEANING
The roll is partially immersed to the Ultrasonic bath and located to the fixture. The tank is equipped with clamping device able to adjust different lengths of printing rolls. Turning of the roll is performed by sophisticated traction system. Temperature of cleaning solution is from 60-70C°. Part can be rinsed by water gun over the ultrasonic tank so no dirt neither detergent is transferred to rinsing tank.
2.RINSING
Rinsing operation with pure demi-water to wash all the released dirt. Anilox roll is located in the rising tank to the identical turning system as in Ultrasonic tank. Rinsing is made by pure demi-water produced by osmosis plant. Osmosis plant is optional part of the machine and it is controlled by equipment control unit.
3.DRYING
After rinsing, the operator dries printing by the air gun.