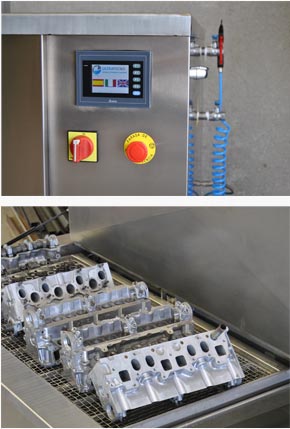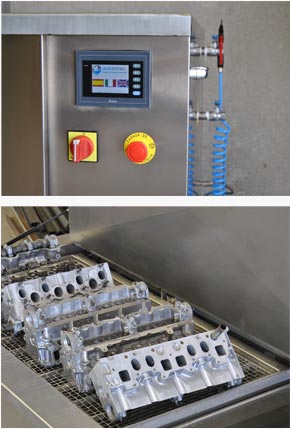 UltraTecno has dedicated more than 45 years to the design and distribution of new ultrasonic industrial cleaning equipment.  We are committed to offering to our clients the best services and the latest science and technology advances in industrial ultrasonic cleaning machines. We are currently one of the leading companies in the world specializing in the development of ultrasonic industrial cleaning equipment.
Ultrasonic technology is a clean and environmentally friendly technology which has constantly paved the way into the market claiming a good position among its competitors. In fact, this new technology offers important advantages compared to more traditional methods.
First, the scope of its uses should be pointed out.  UltraTecno uses ultrasonic industrial cleaning equipment to provide services to all our clients whether from the automotive, shipping or food industry.
In fact, the difference between a high-power industrial ultrasonic equipment and a low-power ultrasonic equipment is that while the second is used mainly for cleaning jewellery and medical instruments, the first is based in energy transmitted by volumetric flow measurements. High-power ultrasounds (HPU) create submicroscopic vapour bubbles that through continuous expansion and contraction generate temperatures up to 5000 K and more than 2000 atmospheres pressure, capable to free the components from any impurities without jeopardising its integrity.