EASY SERIES: Tank capacity from 170l to 570l.
Our best quality-price ratio ultrasonic cleaning machine series. Ultrasonic equipment series with essential features designed to response to market demand for basic machine specification: New small sizes adapted to market needs, fast production time, new competitive prices and inmediate availability units on stock. Same 28kHz ultrasonic cleaning technology, same perfect results.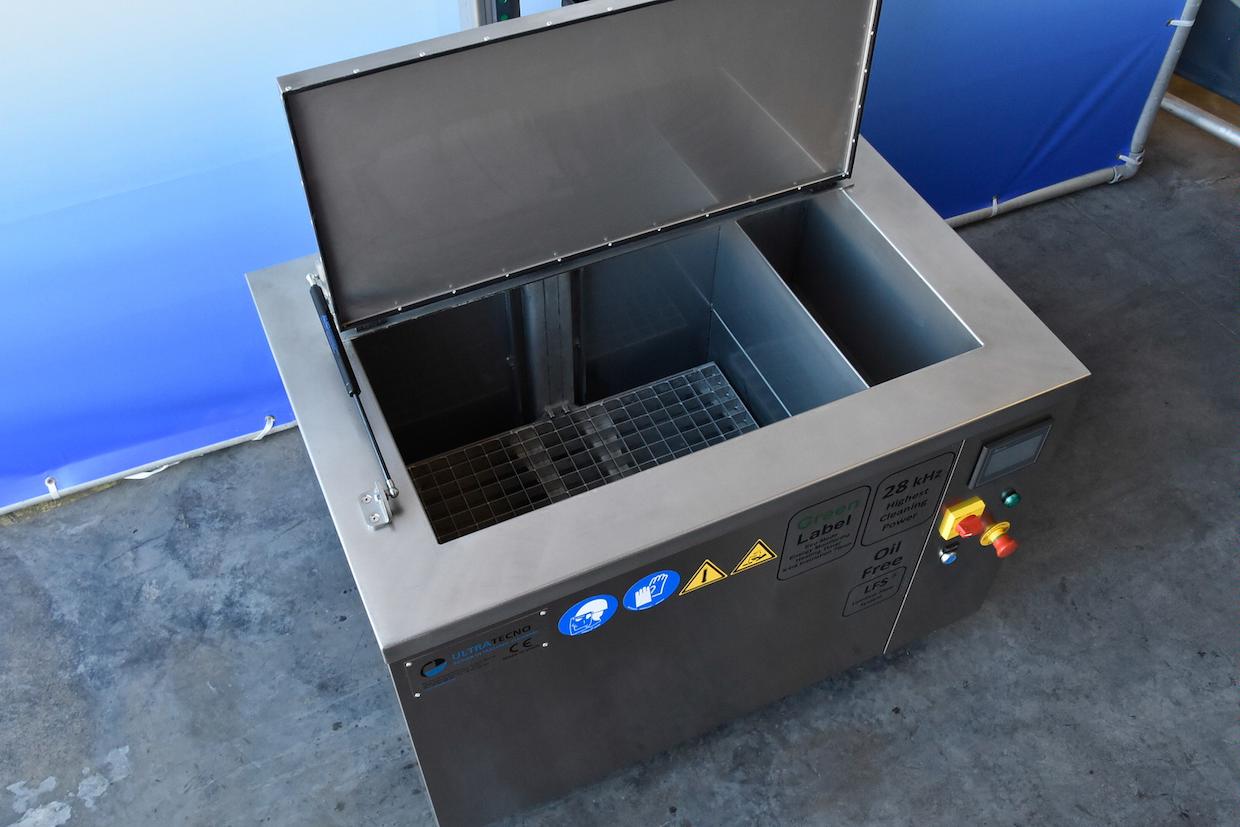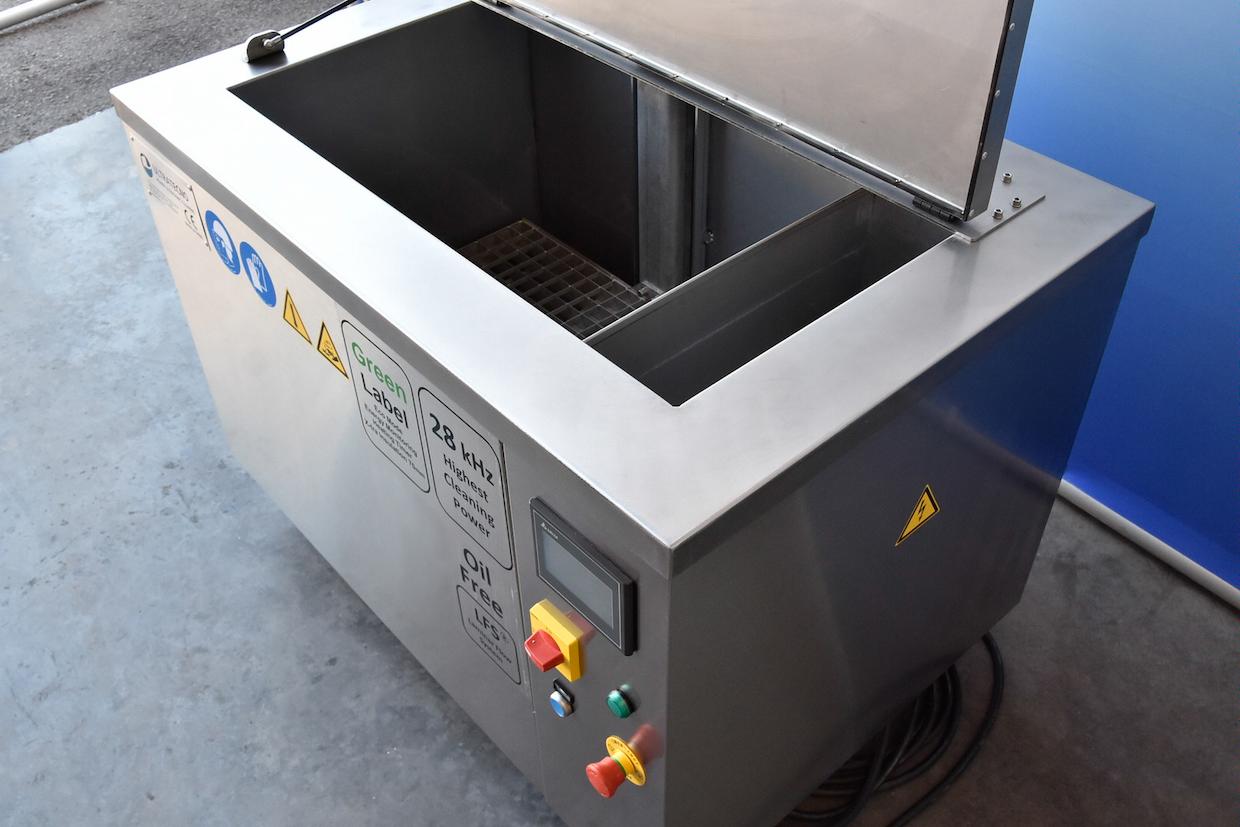 Our easy machine models include pneumatic elevator for agitation for parts during cleaning. This swing will increase the cleaning performance and parts are easily placed and extracted on to provided tray.
The EASY Series includes:
Top Lid
Metal sheets thickness (2 mm)
X-tra size (50mm) full thermal and acoustic insulation
IFM LMT-102 inox-316 – PEEK water sensor level
Fully built stainless steel structure frame and side panels to provide lifetime corrosion guarantee
Drain valves 1½" (main tank) and 3/4" (auxiliary tank)
Temperature measuring probe PT 100.
Non-slip feet, with adjustable height
Electrical Heating System using immersed stainless steel
Inclined tank bottom to self-leveling facilitate emptying
4.3" Multilanguage touch screen
1. The tank is filled with water and cleaning product (standard concentration from 5-15%) and heated to 60-90C°.
2.  Parts are located on the platform or into the the bottom tank immersed into the cleaning solution.
3. The automatic ultrasonic cleaning process takes from several minutes up to two hours depending on the cleaning application.
4.  Parts are removed from the tank, rinsed by water and dried.
Stainless Steel Reusable Filtering
Automatic Evaporated Water Refill
Dosing system for liquid detergent
Small parts basket
Ethernet Delta module
Insulated Top Lid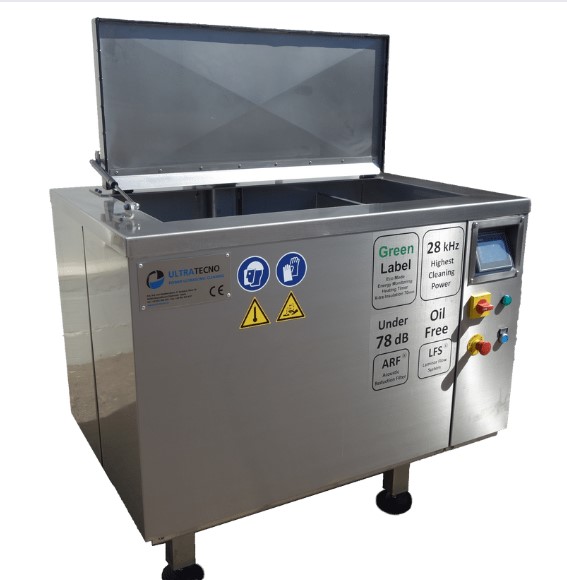 EASY SERIES – Technical Sheets