Ultrasonic Cleaning for the Aeronautical Industry.
When we talk about aircraft engine maintenance, we think of high-level performance requirements in the industry. The cleaning result must be perfect on both the outside and the inside of the piece, achieving the best cleaning results in both cases. In addition, it is crucial to ensure the mechanical integrity of the components and the safety of the crew and passengers.
The mechanical aeronautical parts have different geometrical complexities. It is a challenge to achieve perfect results using traditional methods and it will be an extra cost for aircraft companies. These methods are more expensive than innovative methods such as ultrasonic cleaning due to the extra cost in electricity, water, time, labour costs, detergent and residue treatment.
For these reasons, ultrasonic cleaning in the aeronautic industry is a must.
The typology of components and common pieces usually cleaned are engines, bearings, filters, reactors, nacelles, blades, portholes and even the windshield of the plane itself. These pieces tend to get dirty from grease, wax, composites, adhered putties or layers of paint.
Below you can see an in-house client cleaning example of ultrasonic cleaning in the aeronautic industry. In the first picture, you can see an engine block in a client's workshop and the dirt before cleaning.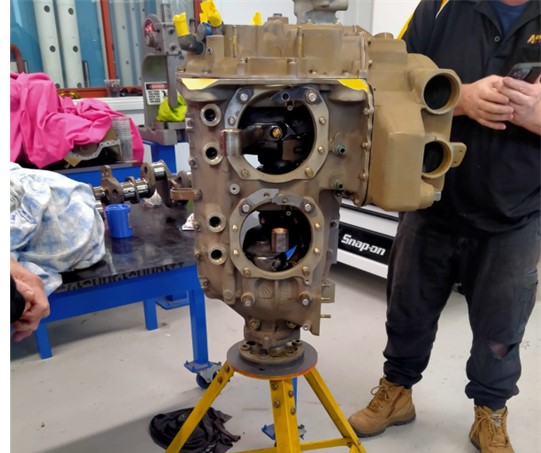 In the following picture you can see the piece having just been cleaned and extracted from our UltraTecno cleaning equipment specially designed for the aeronautic industry.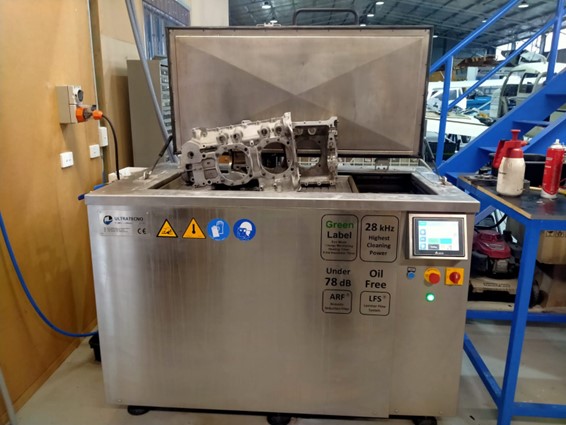 Finally, the best part of our work:  our client with his plane prepared for flying once more, thanks to our ultrasonic cleaning technology.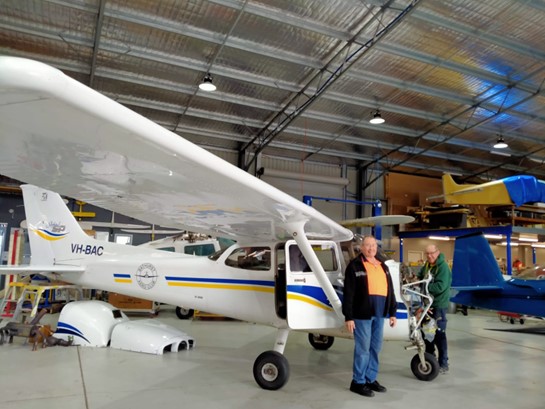 Ultrasonic cleaning is an innovative and revolutionary technology that offers the best cleaning results at the lowest cost.