Industrial Coffee Filter Maintenance
Valencia, 8th August 2022
In UltraTecno we want to share one our latest tests carried out using our ACM-300E equipment.
Some time ago, we came to discover the problem when coffee filters were to be reused in the production process of the coffee industry.
These filters ended up very dirty due to the burned coffee remains. This dirt would accumulate on the walls and other orifices – this would prevent the correct functioning.
The photo below shows pieces before cleaning: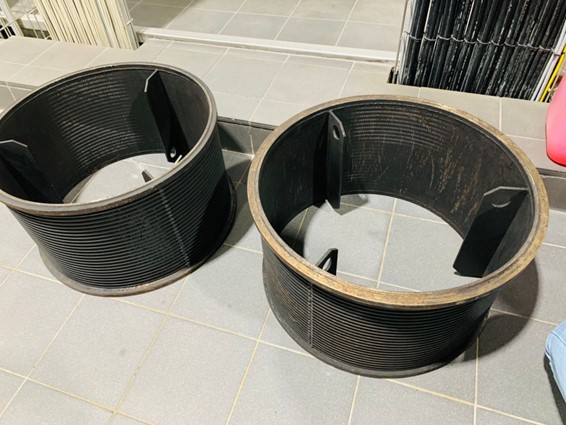 On observing the evidence, we came to the conclusion that this type of piece can be cleaned by us with better results than by using traditional methods. UltraTecno has a vast experience in the food industry. It is not the first time we have cleaned food industry parts.
One of our concerns is to achieve the best cleaning results meeting the strictest health standards.
The test was carried out in two different phases, one of 20 minutes and the other of 40 minutes. The final time was of one hour of ultrasonic cleaning.
After 20 minutes: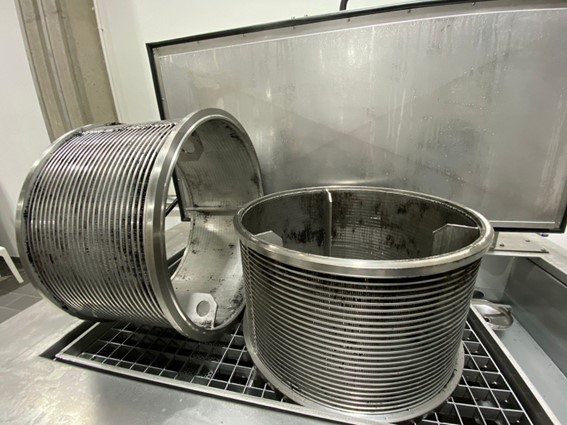 After 60 minutes: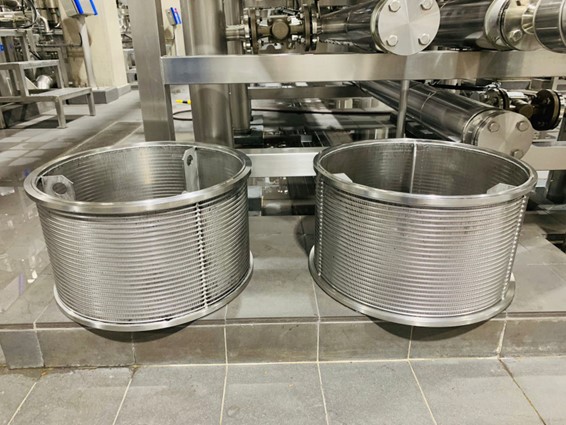 We couldn't be happier: magnificent results, an improvement in the industrial process and a newly satisfied client.
One of our main motivations is to promote low-frequency ultrasonic cleaning technology in order to improve industry standards.  We are always pursuing excellence.
Here you can watch a short video of the test: https://youtu.be/g88LFrs6kPk